Safety is Key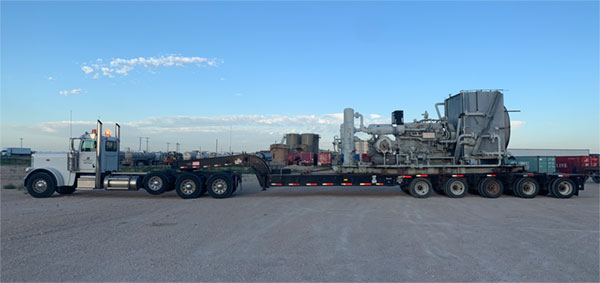 A safe work environment is especially important in our business of transporting heavy equipment. At J&M Premier Services Inc., our management team puts into practice what we believe about safety: rules and regulations are necessary and can enhance, not hinder, the work place, AND safety requires an active, not passive, commitment by everyone who works at our Company. We also recognize that it is our responsibility to put into place all reasonable and necessary HS&E policies to ensure our operating procedures provide absolute regulatory compliance in our daily activities, and develop a workplace environment where every person shares, through their affirmative actions, in the responsibility to practice a strong safety culture. By doing these things, we feel this provides security for our employees in knowing they will always work in safe conditions, and confidence in our customers knowing that their interests are protected as well.
Strong Safety Culture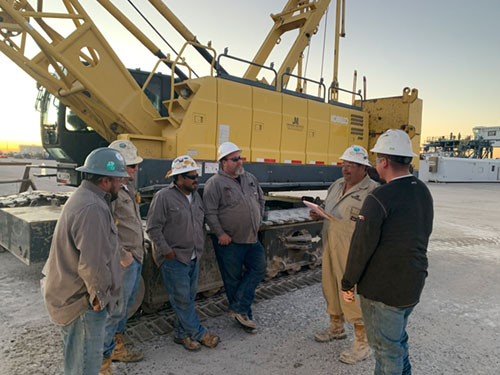 At J & M Premier Services Inc., we take pride in having the most experienced, well trained, safety minded team members in the industry. Our driving force to success is promoting and maintaining a strong, positive, and environmentally conscious safety culture. This is based on our understanding that enhanced operational performance and the well-being of our employees is directly linked to our commitment to safety. To ensure health and safety is at the frontline of all operations, there are five key components which form the foundation upon which we rely in order to develop and promote a strong safety culture amongst our team members:
Senior leadership which understands the importance of safety, and is engaged, supports, and actively promotes the need for a meaningful safety program with a combination of policies, procedures, and action.
Recognizing and rewarding employees who demonstrate a commitment to safety in their daily work.
Employee education and training which identifies risk and outlines correct behavior presented in a meaningful way.
Communication which continuously promotes safety awareness within the Company.
Employee involvement and buy-in to the importance of safety.
---
Our People
When J&M Premier Services Inc., was founded our owners started with safety as the foundation and built around it. Safety is a valued and vitally important corporate and personal goal which is shared daily by every person working at our Company. Where safety is involved, our actions must speak louder than our written words. Through the years, we have assembled a team of highly skilled, trained, and certified people to carry out our projects. These people are our most valued asset, and our number one goal is to provide and maintain a safe work environment for them enabling everyone to go home safe every day. In order to accomplish this, we provide the following personnel for your next move.
Full Time DOT Transportation Coordinator & OSHA Safety Coordinator to maintain absolute regulatory compliance in an ever-changing industry.
A team of Field HSE representatives for rig move operations whose duties include overseeing the job to ensure the well-being and safety of all personnel on site, ensure complete regulatory compliance, verify proper procedures are followed, check load securement and load dimensions, and oversee the oversize/overweight permitting process.
CPR/First Aid certified team members for all operations.
Field HSE representatives who are certified as D&A test collectors under the FMCSA guidelines to pre-screen applicants, random test employees, testing on-site if an incident occurs during a job and otherwise as needed or required.
Certified Equipment Operators including Crane Operators certified through The National Commission for the Certification of Crane Operators.
All team members are certified through PEC Safeland, PEC H2S Clear, and trained beyond regulatory requirements to ensure employees have the knowledge, training, and tools to complete their job in the safest manner possible.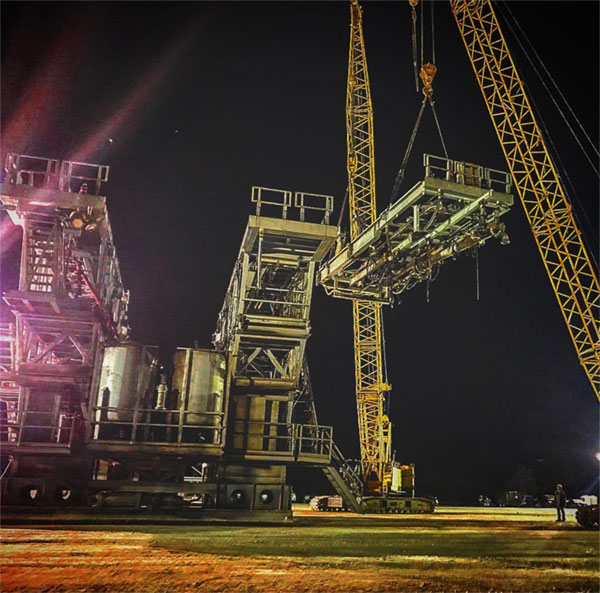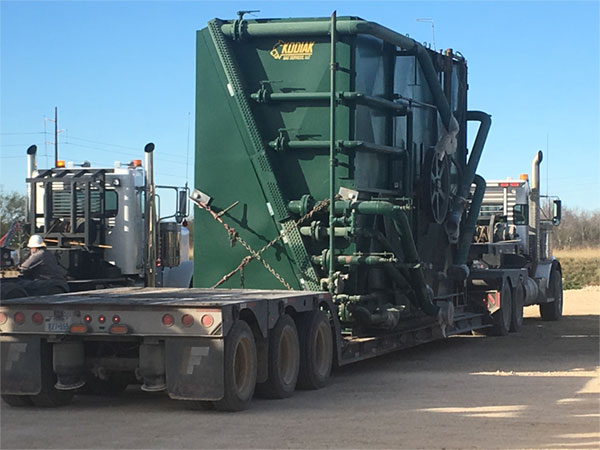 ---
Our Processes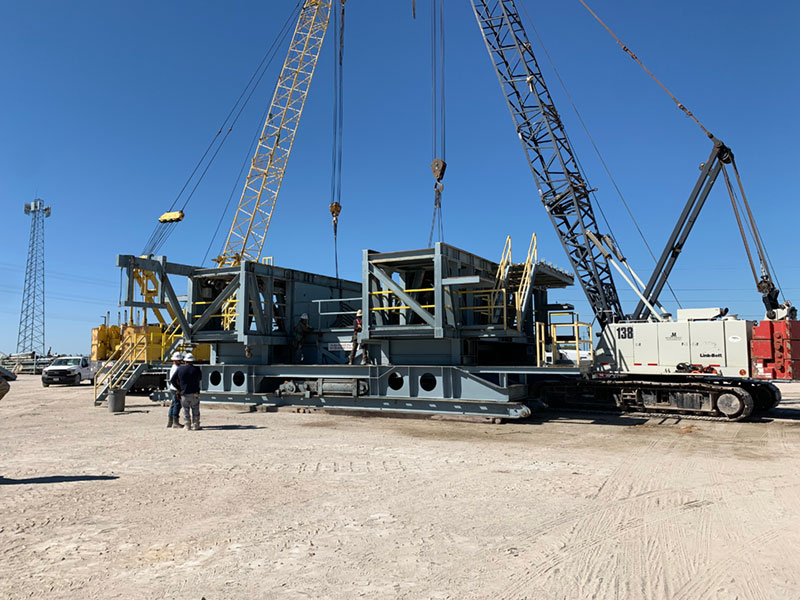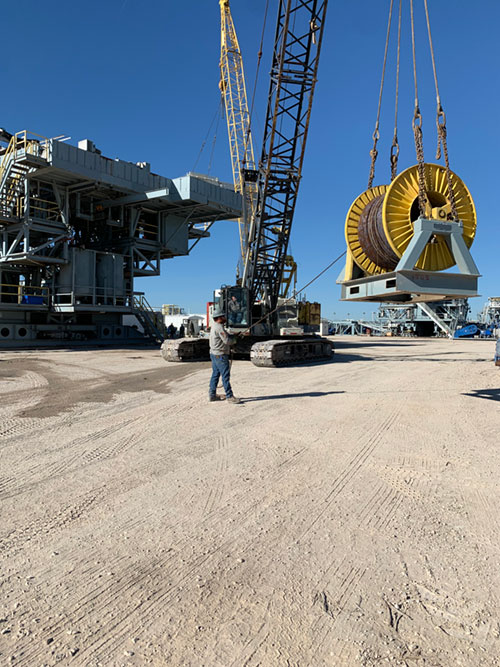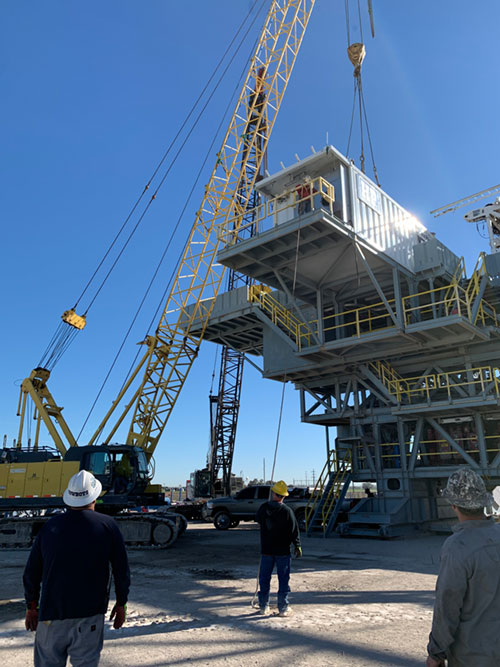 We have worked hard over the years developing and implementing our practices and processes in order to achieve maximum efficiency, and to ensure that we are operating in compliance with all applicable regulations. Maximum efficiency cannot occur without safe practices and procedures, and the following represents some of what we provide our team members and customers in an effort to prevent worker injuries:
Extensive pre-job planning including internal pre-move team meetings, route hazard assessments, and route permitting analysis. We believe in working with our customers prior to the move date to formulate the best plan possible to not only provide an efficient rig move, but to mitigate risk in every aspect from start to finish.
Stop work authority program backed by senior leadership enabling and requiring employees to stop all unsafe situations or actions.
Hazard Assessment processes which engage and involve all parties.
Extensive background and pre employment vetting processes exceeding FMCSA regulations.
Extensive training and continued education for team members which goes above and beyond industry and customer requirements.
Unmatched inspection and preventative maintenance practices.
Employee Injury Case Management through XstremeMD.
Load securement policies which exceed the requirements set forth in FMCSA rules & regulations.
Safety committee to analyze incidents, near misses, and injuries and develop sustainable corrective actions to prevent future events outside of acceptable HS&E parameters.
Safety Programs designed and implemented in accordance with regulatory standards.
Unique set of best practices designed and implemented to mitigate those hazards specific to our operating techniques.
We are a member of DISA and use their compliance services to ensure employee dependability, safety, and well-being.
In addition to our dynamic HSE team and Managers, we also have a strong partnership with a safety consulting firm which provides comprehensive business solutions for total compliance in an ever-changing industry.
Utilization of customized technology for real-time communication, time tracking, and job efficiency.
To contact a member of our Safety Team please email us at safety@jmpremierservices.com
or call (830)-769-9000