Our Mission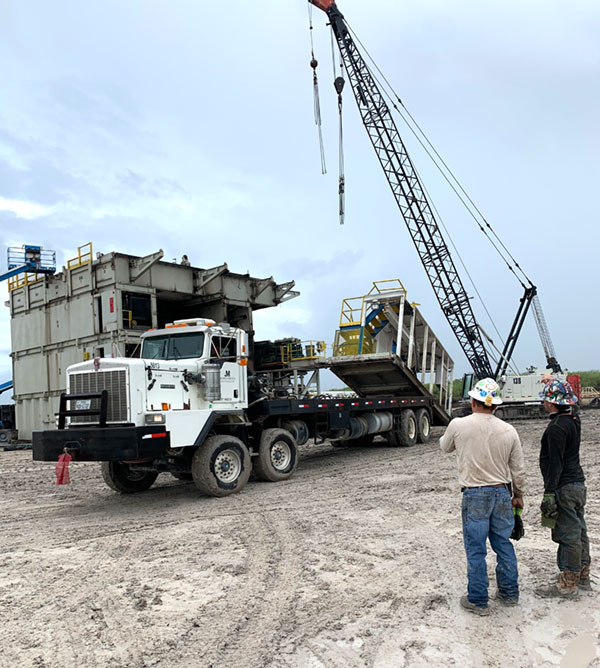 In an age of enhanced regulations, our management and personnel recognize the benefit of maintaining compliance and utilizing safe practices to augment our customers needs. Our customer relationships differ from other companies; we view our customers as partners. We must both work together to achieve maximum efficiency for our mutual benefit. However, maximum efficiency cannot occur without safe practices. Injured employees and damaged equipment are detrimental to everyone. For these reasons, we employ both a Director of Transportation Safety and an OSHA Safety Director. These individuals, along with management and our Safety Consulting Firm, ensure our trucks and other equipment are never operated in an unsafe condition or by an employee who is not properly trained and certified.
Rest assured that our company has taken the time and made the investment, both in experienced personnel and top of the line equipment to provide the safest, most reliable transportation in the industry.
Our Goals and Values
J&M Premier Services' long-term goal is to become the region's most respected heavy hauling company. Respect will be measured by the satisfaction of our shareholders, our customers and our employees.
Values
Integrity – Do The Right Thing


Be honest and trustworthy. Be ethical. Communicate openly.

People – Protect Our Most Valued Asset


People are #1 – 24/7. Always be safe. Encourage personal development.

Success – Achieve Our Goals


Set and achieve operational, financial, and personal goals. Get involved. Measure results.

Excellence – Be The Best


Deliver exceptional results. Anticipate and understand customer needs. Consistently manage performance.

Dynamic – Create Innovative Solutions


Be receptive to change. Continuously learn and improve. Recognize and reward achievement.
Staff Bios
Paul S. Woodard, Jr. – President
Mr. Woodard has been involved in the Oil and Gas transportation industry for 18 years. Prior to this he was the Executive Vice President/ Chief Lending Officer and Board Member of two independent East Texas banking organizations for over 25 years. He holds a BBA in Finance from Stephen F. Austin State University and an Advanced Banking degree from the Graduate School of Banking at the University of Wisconsin, in Madison, Wisconsin.
Cliff Johnson – Vice President/Regulatory Affairs
Mr. Johnson is a former State Representative and is currently a
governmental consultant representing a wide range of clients on both the state and federal level. He has served as senior advisor to three Texas governors, and is a former commissioner of the Texas Water Commission, precursor to the current Texas Commission on Environmental Quality (TCEQ). Mr. Johnson's experience and expertise ensures our company will always be compliant in an ever changing regulatory environment.
Melissa Woodard – Chief Financial Officer
Mrs. Woodard is a CPA with over 22 years experience related to
the transportation industry, with the past 15 years being involved in the Oil and Gas transportation industry. She also has extensive experience in manufacturing, public accounting and governmental accounting. Mrs. Woodard is a graduate of Stephen F. Austin State University with a BBA in both Accounting and Finance. She is a member of the Texas Society of CPA's and the AICPA.
David Rayner – DOT Transportation Safety Director
Mr. Rayner is a retired Department of Public Safety License and Weight Officer with over 33 years experience in DOT safety and compliance. In addition, he has 14 years experience in the Oil and Gas transportation industry. He is responsible for all safety and regulatory aspects related to the operation of our commercial motor vehicle fleet. Mr. Rayner is a graduate of Sam Houston State University with a degree in Criminal Justice.
Max Moudy – Legal/Business Development
Mr. Moudy has extensive experience with upstream oil and gas
operating companies and related service organizations in multiple areas of work including contract negotiations and drafting, identification and evaluation of assets for M&A purposes, environmental and engineering matters, financing and business strategies and planning. He is licensed with the State Bar of Texas, was a member of the Texas Railroad Commission's Eagle Ford Task Force, served in the Navy, and graduated from Texas Tech University with BA and JD degrees